Intent
Our intent is to teach the skills required to embrace the use of technologies and apply them across the curriculum and apply them to everyday life now and in the future.
Computing at Reed First School ensures the requirements of the National Curriculum are met across all year groups. We use materials from Herts For Learning as a basis for teaching and learning.
Through this we ensure that pupils:
can understand and apply the fundamental principles and concepts of computer science, including abstraction, logic, algorithms and data representation
can analyse problems in computational terms, and have repeated practical experience of writing computer programs in order to solve such problems
can evaluate and apply information technology, including new or unfamiliar technologies, analytically to solve problems
are responsible, competent, confident and creative users of information and communication technology.
Whilst computing is taught through discrete lessons, it is used creatively in other areas of the curriculum to both consolidate and stretch the children's understanding of digital literacy.
Learning encompasses five strands of computing: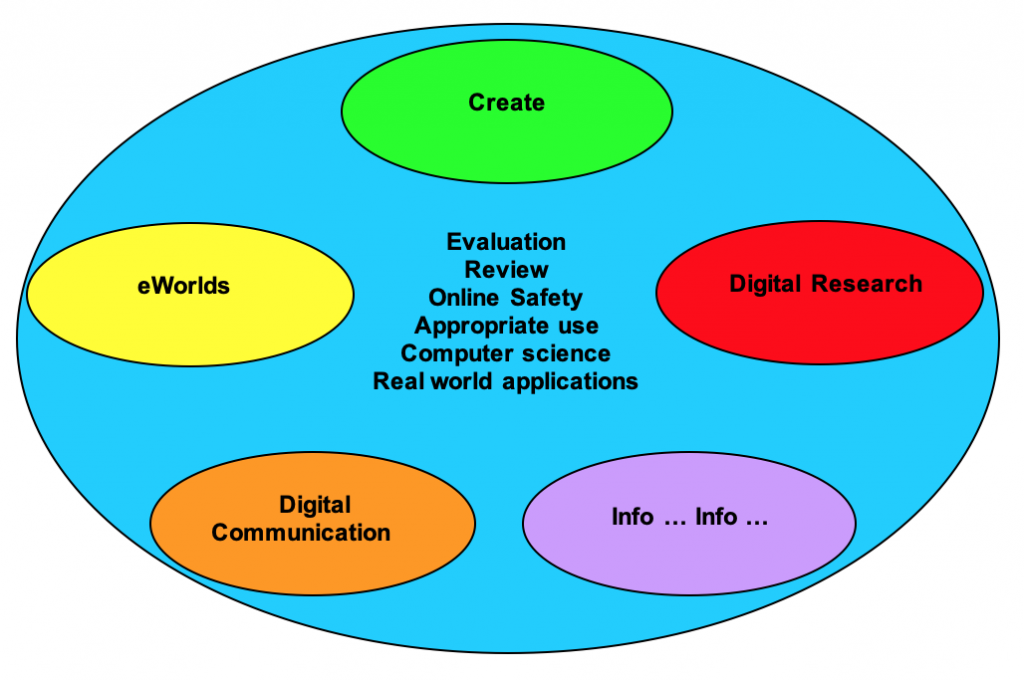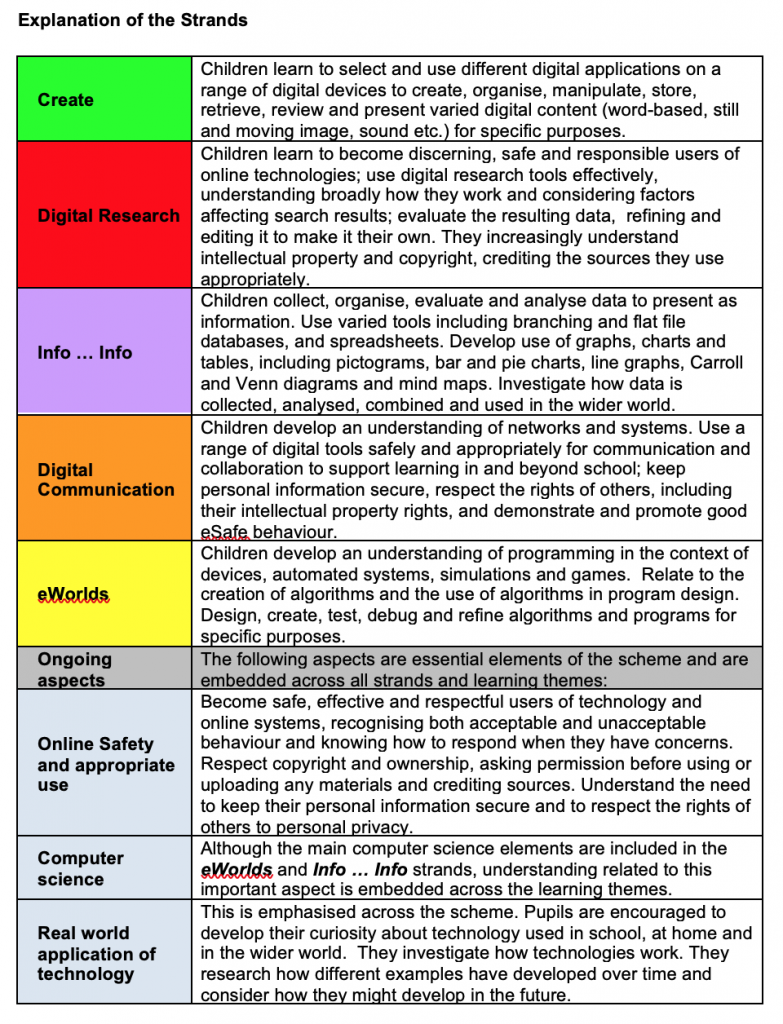 At Reed First School, we are well equipped with chromebooks for the children to use during computing lessons and across the curriculum. Every child, from reception to year 4 has their own GSuite for Education account. Gsuite is a suite of tools that allows students and teachers to collaborate in real-time to create documents, presentations, surveys, spreadsheets and even internal websites.
Children also have their own Purple Mash account. Purple Mash is a comprehensive suite of online learning tools and content, designed to be used by Primary aged children in the classroom and at home.
Mathletics and TT RockStars are also used in school and at home to provide online resources for Maths and times tables.
NSPCC helpline (0808 800 5000) for support and advice if you have concerns about your own or another child's safety. The Together, we can tackle child abuse campaign also provides information on the signs of child abuse and neglect.
Thinkuknow by National Crime Agency- CEOP has developed activities to support your child's safe use of the internet and the Lucy Faithfull Foundation's Parent Protect website also provides advice on how to help protect children from child sexual abuse.
If you see sexual images or videos of someone under 18 online, report it anonymously to the Internet Watch Foundation who can work to remove them from the web and help to identify victims and survivors.
You can contact Stop It Now! for information and advice if you have concerns about someone's behaviour, including children who may be displaying concerning sexual behaviour.
You can also contact The Marie Collins Foundation, help@mariecollinsfoundation.org.uk for support, including advice and individual counselling, for your child if they have been subjected to online sexual abuse – support is also offered to parents and carers.