At Reed First School we use the Jigsaw PSHE programme which connects the pieces of Personal, Social and Health Education, emotional literacy, social skills and spiritual development into a lesson-a-week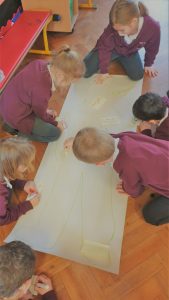 Our intent is to improve their capacity to learn, their resilience and emotional well-being and mental health and thereby enhance their life-chances.
Designed as a whole-school approach, Jigsaw provides a detailed and comprehensive scheme of learning for all of our children.
Jigsaw is a unique, spiral, progressive and effective scheme of work, aiming to prepare children for life, helping them really know and value who they truly are and understand how they relate to other people in this ever-changing world.
The children love spending time with their jigsaw friends and Jerry Cat starting each session with some mindful time using our calm me chimes. The themes followed are detailed below: