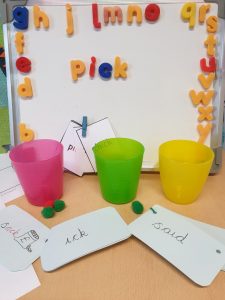 We are an inclusive school which aims to meet the needs of all children.
We work together with parents and carers to ensure we support all of the children in our school.  If there is something which you are concerned about, or you don't understand why we are doing something in a particular way, please come in and discuss it with the class teacher or Mrs Wittich the Special Educational Needs Co-ordinator if it is about Special Needs.
We also work closely with the services available in Hertfordshire to enable us to give our children with SEND and their families the best possible support.  The services for children and their families can be found through the following link:  https://www.hertfordshire.gov.uk/microsites/local-offer/the-hertfordshire-local-offer.aspx
Our individual tracking system ensures that early intervention strategies can be put in place to help children with particular needs. Please see below our SEND provision map to support children.
Mrs Wittich, the SENCO can be contacted on 01763 848304 or email head@reed.herts.sch.uk